Solution Partners
Spring Conference 2021
Solution Partners
Click each sponsor for more information
Silver Sponsors
Bronze Sponsors
Advacare Systems
3-21 Capital Partners
Cooleaf
Corporate Presents
Medline Industries
Spectramed
---
Premier Sponsors
---

Aegis Therapies provides a patient-centered approach to rehabilitation, wellness, restorative and home health.
Aegis Therapies - CCRC Well Connected
PACS Consulting - Driving Success
Aegis Therapies - Partners In Care
---
---
---
Silver Sponsors
---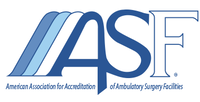 Since it was founded in 1980, AAAASF has pursued its mission of patient safety, by setting the highest standards for patient safety in outpatient centers worldwide. AAAASF facilitates patient safety by regularly updating its standards based on patient data and the latest medical literature and requiring facilities to continually self-assess and evolve. Since patient safety knows no borders, AAAASF programs promote global consistency, by applying requirements worldwide. Through these measures, AAAASF aims to improve the performance and safety of the facilities it accredits, and ensure such improvements are continuously maintained.

AAAASF accredits and educates thousands of facilities world-wide because we believe patient safety is a human right that does not recognize borders, it is a scientific truth based on our shared humanity, it is not a luxury to be enjoyed only by patients in wealthy nations. Physicians, clinicians, legislators, health authorities, and patients recognize our commitment to patient safety and acknowledge that AAAASF sets the 'Gold Standard in Accreditation'.
Learn How AAAASF Can Help Your Organization Become Accreditated and Maintain Accreditation
AAAASF Flyer on the Outpatient Therapy Program
Schedule a Meeting with AAAASF
---

ACP is committed to helping our partners provide outstanding healthcare value. We offer interconnected rehabilitation technologies and the guidance of 100+ expert PTs, OTs and SLPs to help you enhance patient outcomes. ACP provides industry-leading benefits including top-rated customer support and clinical services, continuing education, and turn-key marketing solutions.
Check out ACP's newest product OmniFlow™ Breathing Therapy Biofeedback System - https://acplus.com/omniflow
Schedule your demonstration for May and June here http://info.acplus.com/omniflow_nara
---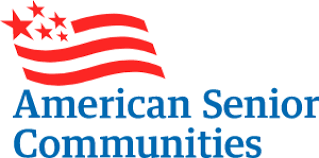 ---
Schedule a Meeting with Encore!
---

---

---
REAL® Immersive System was created by Penumbra, Inc., a global healthcare company focused on innovative therapies. REAL System is an advanced technology platform using virtual reality (VR) to deliver engaging therapeutic and wellness experiences. REAL System offers an expanding library of REAL Activities and adjustable settings to support the individual needs of high-acuity to high functioning patients. Immerse your patients in a virtual world with activities that support:
Upper Extremity (UE)
Core and balance
Cognition
Functional uses, Activities of Daily Living (ADL) training
Distraction
Low Stimulation Environments
Comprised of a headset, TherapyViewTM for guiding sessions on a tablet, and sensors, REAL System provides an advanced platform to make engaging therapeutic and wellness experiences possible. Rx Only. For risk info: https://bddy.me/3fyk9LY
---

---

RESTORE is an on-demand therapeutic gaming platform for restoring patient/residents' functional skills in a fun and engaging way.

It is a web-based, cost-effective technology so you can have unlimited and simultaneous users based on existing inventory of laptops, iPads, and tablets with webcams. Every game has settings that can be graded based on an individual's cognitive and physical ability level so they can experience success with the activity/session goals.

Promotes fun and engagement, accelerates clinical and customer satisfaction outcomes, and differentiates care approach (including the capability for telehealth, remote support of customer engagement and as an advanced strategy to limit avoidable return to hospital rate).
Schedule a Meeting with RESTORE
---

---
Bronze Sponsors
---