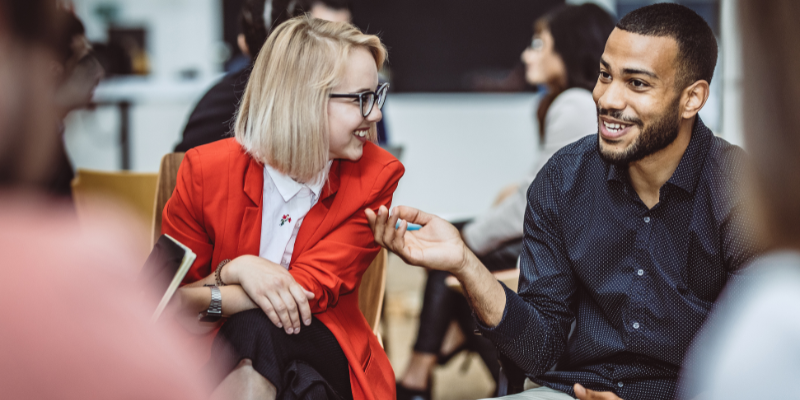 The National Association of Rehab Providers & Agencies (NARA) is holding our 2022 Fall Conference from Tuesday, October 4 through Friday, October 7. This conference is called "The Era of Agility: Strategies for Your Business" and it will take place at Bally's Las Vegas Hotel & Casino in Las Vegas, Nevada. We will focus on making connections, learning about change and agility, making an impact, and advocacy efforts. Keep reading to get some insight into the things you can learn at our conference!
On Tuesday we are holding our NARA Fall Pre-Conference: Leading the Team Through Change. Change is the new constant in the post-pandemic world. Not only is change relentless, but it also requires that we as business leaders be intentional in our leadership approach. When our messaging is clear, we minimize the potential for employee resistance, get buy-in more readily and save ourselves time and effort.
Bring your organization's top change challenge with you! Using a case study approach, this session will enable you to frame effective communications as part of your change strategy. You will craft your own vision for change elevator speech which you can begin using immediately following the conference. We will also discuss creating a culture of accountability for your organization, focusing on succession planning for sustainability.
From Wednesday to Friday, we are holding The Era of Agility: Strategies for Your Business. Agility is the ability to move quickly and easily in response to a change or challenge. During this three-day conference, our speakers will educate and provide resources to attendees that will help them be agile in managing and leading their business forward. We will address all therapy settings in general sessions while hosting multiple concurrent sessions that focus on challenges in specific settings. Topics include value-based purchasing, credentialing and contracting, manage care plans, COVID long hauler treatment, and much more!
Attendees will have multiple opportunities to interact and collaborate with peers as well as solutions partners who may be able to create efficiencies and solve some of your challenges with their organization's solutions. If you are a leader in your therapy organization then this is a conference you do not want to miss!
The final day to register is October 04, 2022, at 6:00 pm. If you have any questions regarding the conference, feel free to contact us at (765) 730-9757 or visit our conference website! We hope to see you in attendance!