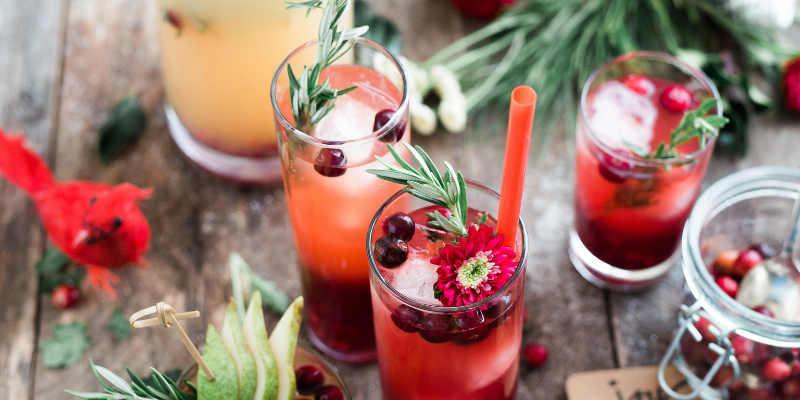 It's that time of year! As we all start to deck the halls, it's important to remember that our health doesn't take time off. Whether you have diet restrictions, health goals or just want to stay on track this holiday season, we at NARA have some delicious and nutritious traditional holiday meals that will jingle bell rock your taste buds.
Green Bean Casserole
This holiday favorite is packed full of nostalgia, flavor and unfortunately, calories. However, a few simple tradeoffs can take this dish from heavy to heavenly! First, instead of using canned cream of mushroom soup, create your own mixture! Utilize fresh sliced mushrooms and chicken broth to give a ton of flavor without packing on fat. Next, instead of fried onions for crunch, try roasting some onions instead.
Latkes
For some people, latkes are a holiday tradition that they look forward to every year. What if we told you that you could have those same delicious potato pancakes with way less fat and cholesterol? Simply use egg whites, no-sugar-added applesauce and reduced-fat sour cream in place of whole eggs and oil. Not only do you get all of the crispy wholesome potato goodness, but you can feel good about having seconds as well!
Cheesecake
Cheesecakes are an indulgent and rich dessert that can be served a hundred different ways depending on preference; including low-fat and low-cal. You can take a chocolate truffle cheesecake and make it a little more health-conscious by just switching a few key items. Low-fat cream cheese, cottage cheese and unsweetened cocoa powder give you the perfect creamy chocolate cheesecake flavor you want without all the extra things you don't.
This year more than ever, we all deserve a little treat. But don't let your holiday festivities make you fa-la-la-fall into bad eating habits. Go ahead and enjoy all of your holiday favorites without any of the guilt and start next year on a good path!