Posted On: December 6, 2018 by NARA in: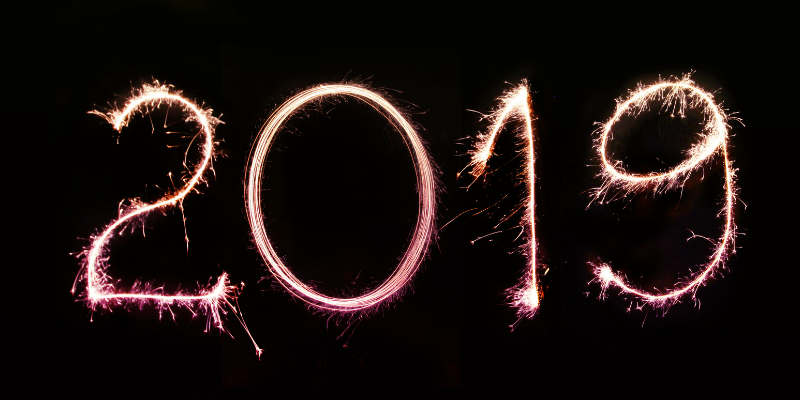 We are coming upon a new year and with that, comes a fresh start and new goals. Many facilities are always hoping to be able to help patients more every year than the last. This can be a challenging goal to meet if you don't have a strategy at the beginning of the year. Your strategy may change depending on what your overall goal is. Here are a variety of tactics that you can implement into your strategy for 2019!
Social Media
No matter who your target audience is, a majority of Americans are online. Specifically, Facebook is where you may get the widest variety of ages and demographics. If your facility does not have a page, we recommend getting one. You should be thinking about what messages you want your audience to see, write a posting plan and schedule the content.
There are hundreds of different strategies for social media, so if you are just starting out, you may want to have a consultation with a marketing company. However, a great start would be to let people know who you are! Share daily tips and advice that people want to hear! You could potentially share health tips and movements to strengthen weak muscles.
College Visits
If you are looking to target millennials, head on over to the nearest college fair! Getting the name of your facility in their minds combined with meeting you face to face will encourage them to have you at the top of their mind the next time they or someone they know needs therapy.
Newsletters & Email Lists
It's important to keep new and old clients. A great way to do this is to write a newsletter about the latest trends in the field and your office! Send these quarterly by email to your past, current and future clients. There are likely new methods of treatment and you should spread the word about them! You are likely one of the few sources where they will hear this information. Sharing is caring!
Advertising
Where is your target audience on an average day? If you are looking for patients with sports related injuries, you should consider having an advertisement at a local sporting event! Think about where your future clients may be and how you can meet them where they are at.
Reputation Management
Have your clients left positive or negative feedback on your services? Either way, there is action to take on them. If there are negative reviews, it is best to have a response that is helpful and seeks to resolve a dilemma. If you have positive reviews, go ahead and highlight that testimonial on your web page, or make it into an advertisement on social media. If others hear that your patients had a satisfactory experience with you, they are much more likely to choose you as their next provider.
We hope some of these tactics will help you to make a strong strategy for 2019. Become a NARA member to take advantage of our resources for rehabilitation providers.