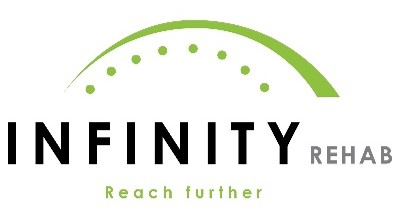 Continued Celebration of Innovation...A Model for Organization-Wide Leadership Development implemented by Infinity Rehab…
As the Infinity Rehab leadership team looked back over the internal notes compiled during 2014, the year before the effort officially launched, it was an accepted belief throughout their senior leadership team that their greatest opportunity to ensure future business success would be to create a structured way to "transform high potential employees into high functioning leaders."
Infinity Rehab recognized that they operated in a health care industry that was highly dynamic that often requires adjustment to outside pressures on an organization's business model (i.e. government bodies, insurers, market forces, etc.), and, as such, they needed to integrate leadership skills and behaviors directly into the fabric of their organization at every level. The effort that has since resulted has become known as the Infinity Rehab Leadership Academy.
Infinity Rehab created a viable model that demonstrates it is possible to engage every person throughout an organization of over 1200 PT/FT employees in a leadership development effort on limited resources through a scalable approach that leverages blended onsite/distance learning and an HRIS system to impact an entire organization.
Infinity Rehab implemented their Leadership Model after they determined their vision and mission. They selected their leadership model – The Five Practices of Exemplary Leadership – and finalized a budget for the first year with support of an outside consultant with experience in establishing leadership development programs. They then determined their initial eligibility pool would include employees in formal management positions, and then they established an application to guide their selection process.
Infinity's Leadership Program was tested with a formal cohort of twelve scholars, brought together from across the company for a year-long blended learning experience that included onsite and distance learning. They initially discussed piloting with a smaller group or a shorter time frame than they imagined they would do when at scale, but, in the end, they decided their initial plan would be to fully immerse their target audience in the experience as they imagined it and then make decisions about any adaptations or modifications that might be needed as they learned in Year 1.
For details regarding Infinity Rehab's Leadership Program, contact Derek Fenwick at [email protected]