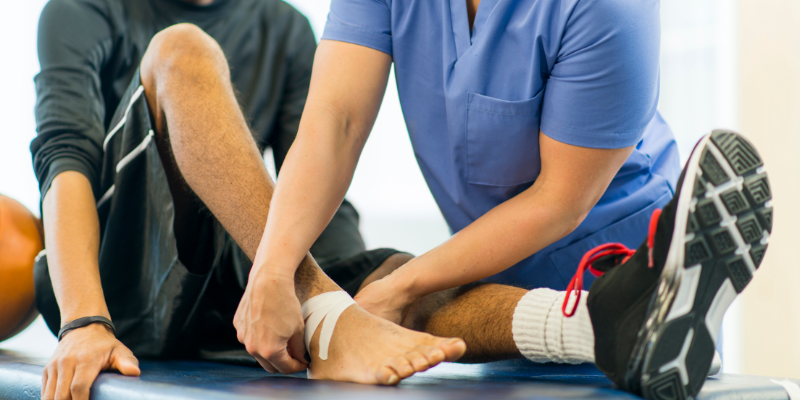 The labor shortage in the United States has affected not only the physical therapy industry but also the healthcare industry as a whole. In 2021, about 22,032 physical therapists have left the workforce. According to the U.S. Bureau of Labor Statistics, the expected change in employment for physical therapy is anticipated to grow 17% between 2021 and 2031, which is much faster than average. In today's blog, we will share with you why these shortages are happening and what can be done to combat them.
Reasons for the Physical Therapist Shortage
There are a few main reasons why the United States is experiencing a physical therapist shortage. One of the main reasons is the COVID-19 Pandemic, which has caused large amounts of stress and fear for healthcare professionals industry-wide. Mental Health America reported that throughout the COVID-19 pandemic, there has been an increasing number of mental health concerns among healthcare professionals. These mental health concerns include stress, anxiety, depression, loneliness, and more. Many healthcare professionals felt overwhelmed, worried about exposing their loved ones to the COVID-19 virus, and just overall exhausted physically and emotionally.
Another large reason why there is a physical therapist shortage is many physical therapists are experiencing burnout. Burnout in physical therapists has increased due to long hours and constantly changing hours. Many physical therapists have chosen to either quit their profession altogether or switch to part-time positions. With the added stress within the industry post-pandemic, many professionals find it hard to establish a good work-life balance and struggle to stay motivated to continue with this practice.
How to Combat Physical Therapy Staffing Shortage
Now is the time to start making changes within the physical therapy industry to help combat the staffing shortage. Here are a few ways that this can be done:
More Incentives
Creating a better environment and incentives for physical therapists can help boost morale and help keep professionals in the industry. These incentives can include higher salaries, flexible work schedules, tuition assistance, continued education opportunities, access to reliable childcare, and more.
Look to CDC for Direction
Guidance from the CDC will be very helpful for physical therapy clinics to help combat the staffing shortage. Recommendations from the CDC include scheduling and position rotations along with canceling non-essential appointments to prevent staff overworking.
Utilize Technology to Increase Efficiency
Automating your processes can be very helpful in reducing the workload of physical therapists and allowing them to focus on patients rather than administrative tasks. Software that provides automatic appointment reminders, billing and scheduling automation, telehealth, and more can be very useful within physical therapy clinics.
Overall, we are hopeful that these measures will help combat the physical therapy staffing shortage. We are committed to advocacy and being a voice for the rehabilitation industry. If you have any questions about your physical therapy practice, connect with us today! Learn more about becoming a member of the National Association of Rehabilitation Providers and Agencies (NARA), here!