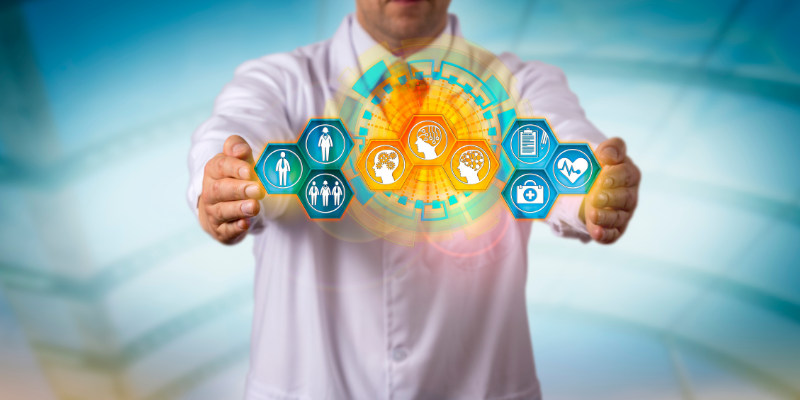 In the healthcare industry, protecting patient data is critical, but it can also be challenging. Meeting HIPAA requirements and implementing procedures to safeguard patient data are crucial steps to ensure the security and privacy of this sensitive information. To help you out, we've put together 5 effective ways to protect patient data in your practice, and we'll share them with you in this blog.
Create Thorough Security Policies
Protected health information (PHI) has increasingly become a target for cybercriminals and data breaches. It is crucial to create thorough security policies and procedures to ensure that your patient information is secure and protected. You may find it helpful to establish a team that is in charge of creating policies and procedures. This can help ensure that all policies meet HIPPA guidelines as well as distribute the responsibility amongst a team rather than just one person. It is important to make the policies and procedures easy to understand to ensure that the entire company will be able to follow them thoroughly.
Provide Staff with Regular Training
It is crucial to provide all staff members in the office with adequate training. Training for everyone who is working with PHI will be helpful in protecting patient information as well as protecting your organization from a cyberattack. It is important to include regular training covering topics such as reviewing HIPPA policies, phishing scams, social media fraud, and the importance of cybersecurity for all devices and systems.
Perform a Security Risk Assessment
A security risk assessment is one of the required sections of the HIPPA Security Rule. Security risk assessments can help an organization know and understand where their PHI is stored, identify threats and vulnerabilities, and determine corrective actions to take to help decrease the risks and vulnerabilities that are present.
Encrypting all patient data is where the information is converted from its original form into encoded text. Encrypting patient data will make it unreadable to cybercriminals, if they were ever able to access the information. This will keep the data even more secure and protected.
Continuously Monitor and Update Security Measures
Once you have effectively put security measures in place and adequately trained all employees within the organization, it is important to continuously monitor and update security measures to ensure maximum protection.
The HIPPA Security Rule requires three kinds of PHI safeguards: administrative, physical, and technical. By utilizing these 5 ways to protect your patient data, you can effectively meet the HIPPA security requirements as well as increase your data security within your practice. At NARA, we represent more than 80,000 therapists, rehab providers, and rehab support organizations across the country. We understand the importance of protecting your patient data. To learn more about becoming a member, visit our website or contact us with any questions you have!