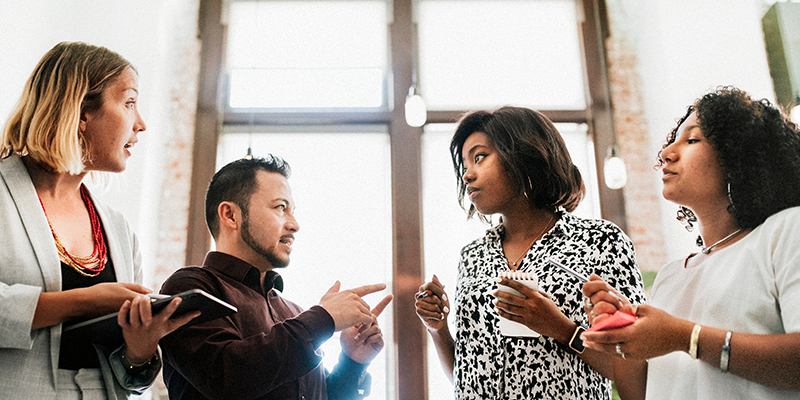 Conferences are a great opportunity for networking and education, but they may seem overwhelming when there are so many presentations and conversations. Knowing how to strategically use your time will allow you to get the most out of the conference you are attending. When attending a conference, you want to maximize the benefits for you and your company, so here are a few tips to help you when you go to our next conference this fall!
Build Stronger Relationships
A conference is a great opportunity to build on relationships that you have already established. Reconnecting with people can make your relationship with them even stronger. You can reach out to these people prior to the conference and then plan to connect with them during the conference. Doing this ahead of time will help you make sure you have enough time to reconnect with everyone you were wanting to.
Strategically Chose the Right Sessions
At conferences there are usually so many sessions to choose from and you might not be able to attend all of them. Evaluate what it is that you are wanting to learn and gain from attending this conference and choose the sessions you feel you would get the most out of.
Make Connections with Speakers
The speakers that are presenting during the sessions at a conference are generally very knowledgeable in that field and are going to be people that you want to get to know. Make it a point during the conference to make a few connections with speakers.
Take Care of Yourself
It is so important to make sure that you are getting enough sleep, staying hydrated and eating right when attending a conference. Traveling can take a toll on your body and may make you feel extra tired, and you want to be attentive and present when attending the conference. Take care of yourself so that you can put your best effort into making connections and getting the most out of the conference you are attending.
Follow Up
If you have made good connections that you want to last, it is important that you follow up after the conference. Yes, the conference gives you the platform to meet people, but then it is your job to network and build those connections and relationships. Sending a simple email or message following the conference will allow you to continue networking beyond the conference.
When attending a conference, you will learn a lot about yourself and learn things to bring back to your company, as well as network and meet a lot of new people. Are you excited about this year's fall conference? Find out everything you need to know about the October event here.