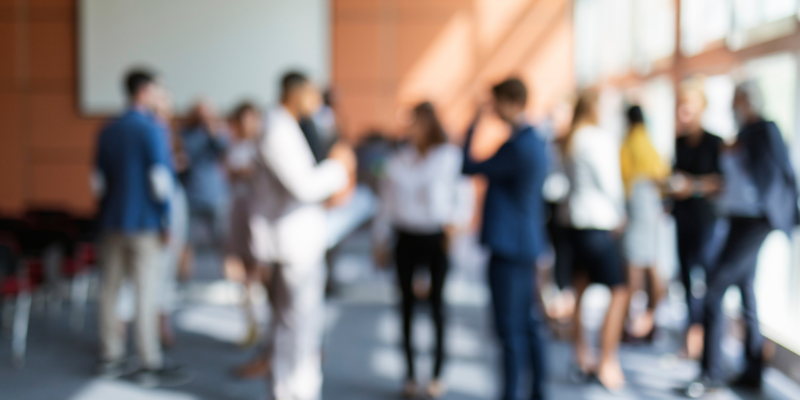 As spring approaches, now is a great time to start preparing for our Spring Conference 2023! We can't wait for our next conference, and we hope that you are just as excited as we are! Attending one of our conferences can be extremely beneficial for individuals in the physical therapy and rehab industries. Continue reading to find out a few tips about how to prepare for a conference and what to expect when attending one of our conferences!
Set Conference Goals
When attending one of our conferences, a great way to prepare is to set goals so you can get the most out of the conference. Determine what exactly you are wanting to gain from attending this conference. A few examples of goals include:
Learn more about the physical therapy and rehab industries.
Network with other individuals within the industry.
Develop your career.
Present your ideas and collaborate with others.
No matter what your goals are, you will be able to gain many benefits from attending one of our conferences. When you set a goal, you will have that goal in mind to help you have the best experience at the event!
Research the Event
As you attend a conference, it will be very beneficial to research the event beforehand so that you know exactly what to expect. Our conferences offer many educational opportunities and knowing which ones you want to attend will help you plan out your days better and get the most out of the conference. Our conferences also provide many networking opportunities, so getting in contact with peers beforehand will help with creating strong relationships and networking as much as possible.
Create a Schedule
As the date of the event approaches, you can start to make a schedule for yourself and your team if others are attending the conference with you. This will help you know where you should always be during the conference and will help prevent you from missing anything that you wanted to attend. Planning out your days will help you stay on track and be able to focus on networking and learning while attending the conference.
What to Expect at Our Conference
The NARA Spring Conference 2023 is just around the corner, and you won't want to miss it! Our conferences provide attendees with many networking opportunities within the industries to allow for better connections, educational sessions to learn more about the physical therapy and rehab industry, and opportunities for collaboration to make legislative changes that will help patients and providers within the industry.
Spring 2023 Conference Dates
May 2, 2023: ½ Day Pre-conference
May 3 – 5, 2023: 3-day Legislative and Regulatory Agenda
Georgetown Marriott in Washington, DC
Our team at NARA can't wait for the spring conference this year! If you are looking for more information about our conferences, visit our website. We hope to see you all there!