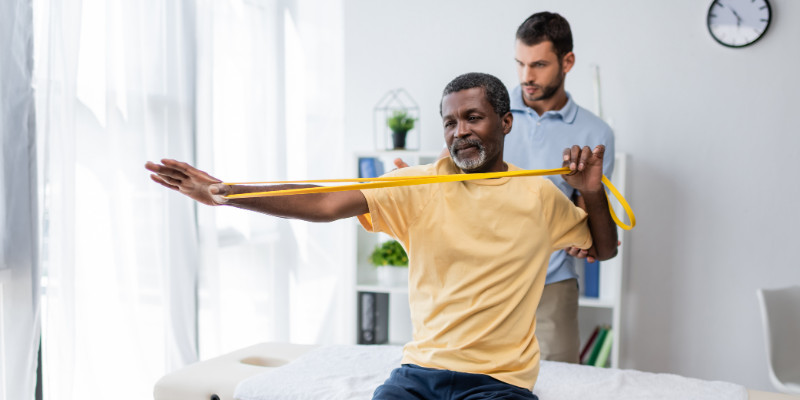 Have you heard about the #ChoosePT Movement? The #ChoosePT Movement was created by the American Physical Therapy Association to raise awareness and provide education about the effectiveness of physical therapy. Today, we will share with you more about what the #ChoosePT Movement is and how you can join!
What Is the #ChoosePT Movement?
The #ChoosePT movement raises awareness about all the benefits of physical therapy. Physical therapy can help improve your overall health and has the capabilities to effectively manage pain, prevent and improve certain chronic conditions, recover from injuries, help increase your physical activity, and more.
How Does It Work?
The #ChoosePT movement utilizes education, resources, and patient stories to help raise awareness about the benefits of physical therapy. There is a large focus on safe pain management and avoiding the use of opioids. Many patients are unaware of the dangers of opioid usage for pain management and their options are not always clearly given to them. The #ChoosePT movement can educate patients about how physical therapy is a safer option than doctor-prescribed opioids.
Resources and How to Get Involved
To find out more information about how to get involved visit ChoosePT.com. On their website, you can find educational resources, more information about the #ChoosePT Movement, and a helpful resource for patients in finding a physical therapist near them!
Joining the #ChoosePT movement can help patients and their loved ones understand what physical therapy is and what benefits physical therapy can provide. The ChoosePT toolkit provides many helpful infographics and resources to help you spread awareness and join the movement!