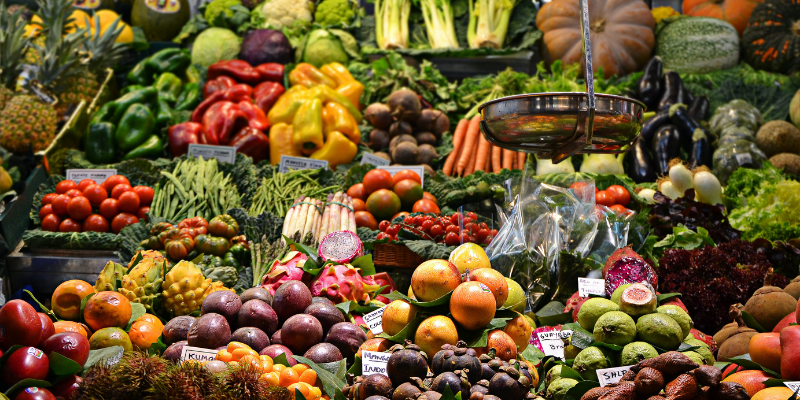 Something we can all agree on is how important our diet is to our recovery and overall health. We know that nutrition isn't one size fits all, so it's fitting that this year's National Nutrition Month is focused on how to personalize our plates. In fact, you can overhaul your eating habits in four easy steps spread out over four weeks. Here's how to do so:
This week is all about focusing on the variety of foods that you eat every day. Although it may seem easier said than done, just follow these easy steps:
Include foods from all food groups
Hydrate according to personalized recommendations

Make sure you understand nutrition fact panels on food items

Avoid anything that will distract you while you eat
Use the second week of the month to work on your meal plan. This goes beyond the typical dinner plan. For example, you'll need to think about a variety of things such as:
Developing a grocery list for healthy meals you plan to prepare

Being menu-savvy when ordering and dining out

Be sure to include a healthy lunch plan for when you're are not at home

Plan meals and stops when traveling to avoid fast-food or unhealthy snacks
The third week of the month is perfect for helping to create a long-lasting healthy eating plan—learn skills to develop good habits!
Keep healthy ingredients on hand and add them to your rotating grocery list

Eat meals together with your family when possible

Reduce your food waste

Try new foods and flavor combinations to keep things interesting
If you really want to understand how your body utilizes food, meeting with a registered dietitian nutritionist (RDN) can help!
You may need to ask your doctor or provider for a referral to see an RDN

AN RDN can provide you with a personalized nutrition plan to help you meet your goals

If you have special dietary needs, an RDN can help you ensure you're getting the proper nutrition
Nutrition is a pivotal part of almost any recovery or exercise plan. However, proper nutrition takes time, effort and dedication. This National Nutrition Month, NARA invites you to personalize your plate and start 2021 off right! Become a NARA member to take advantage of our resources for rehabilitation providers.