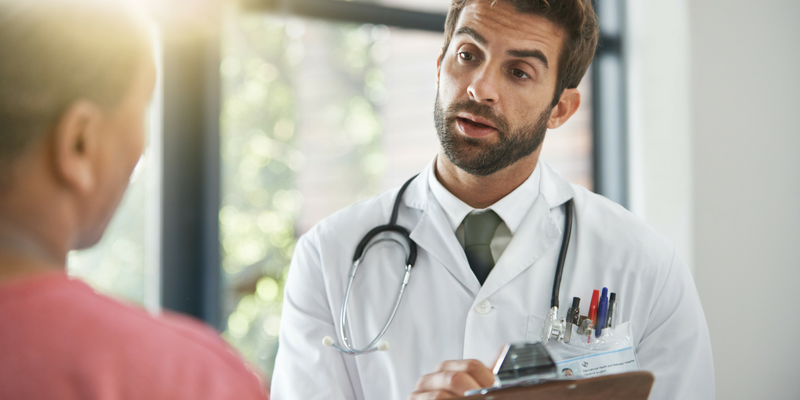 Attracting new patients is probably at the top of your marketing efforts, and though that means new business and more revenue, it is highly important to make sure the patients you do have keep walking through your doors. The effort to retain your patients can be more cost-effective. They know who you are and what you do, and have already benefited from the work you do. Why not make the most out of their experience and put a focus on making them a long-term patient? Also, when your patients have an excellent experience, they will most likely bring in new clients through word of mouth. When patients find someone who they like and like what they do, patient retention will increase. Here are some ways you can work to improve your patient retention:
1. Educate your patients— Taking the time to educate your patients will help you improve retention. Start by educating them on all of the services you offer and the benefits of maintaining a healthy lifestyle. They need to know how the different treatment methods work, but they also need to know what the long-term benefits are that you provide. So, instead of patients coming in just for their treatment needs, make sure they know that your services can be used as a tool to promote health, mobility, pain management and injury prevention. It would be an advantage to help them understand that building a long-lasting relationship with you will be a great benefit. To help educate your patients you can: send out a regular newsletter, make personal phone calls to check in with current and past patients, have printed materials readily available to read and give advance information on what to do.
2. Provide services that your competitors don't— Being different from everyone else will make you stand out and help retain patients. The best thing to do is offer new and pleasing services to your patients so they do not get bored with doing the same things over and over again. It is great to stay current on new services because this will keep patients engaged and they will be excited to come back. The new treatments and technologies can provide lots of opportunities for your business rather than your competitors. Lastly, make sure to build rapport with your patients. Give them personal attention and provide them with your own brand of customer service so that they will be sure to come back.
3. Engage: Decrease churn rate— You do not want your patients to drop out before they are done with their sessions. To keep this from happening, make sure you and the business provide a great first impression. Get the client engaged right away; first impressions are everything. Try to make them feel as comfortable as possible and hopeful with their experiences. Building a relationship with all patients is crucial. The next thing you can do is offer superior care. By exceeding patient expectations from the beginning to the end of their treatment is a great way to keep them coming back. Lastly, listen to your patients. You want your patients to feel that they are being heard and that you genuinely want to help them. Doing this will allow you to build a better relationship with them and then hopefully keep them walking through your doors.
With just a few easy adjustments, you can not only increase patient retention but also increase your patient satisfaction. Every provider wants to make sure they give the best quality advice, exercises, and treatment to each of their patients. Stay up-to-date on the latest treatments and trends by checking our blog section each month.