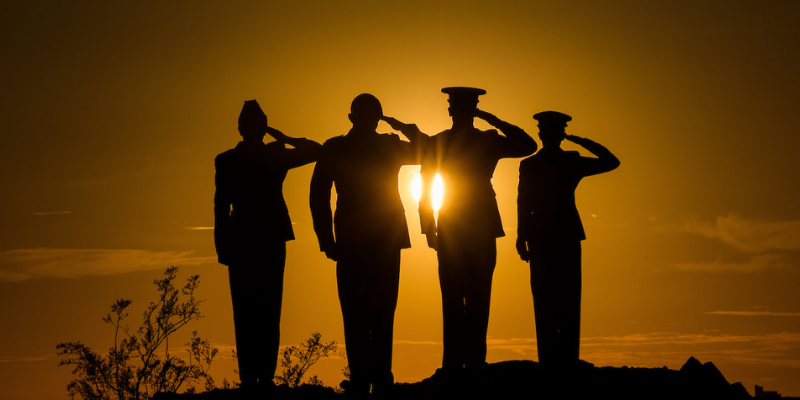 Memorial Day is a valued time all across the country. For many, this day marks the beginning of warm weather and sunshine. It also calls for every outdoor activity that many have been dreaming about all winter like BBQs, camping and kayaking. However, we recognize that the main call to action with Memorial Day is that we find a way to honor and serve the veterans we lost and those veterans who have served the country. Here are some ways that you can make a conscious effort to help serve our veterans in the best way we know how: physical therapy.
Wellness Programs
Each veteran is going to have different needs based on their injuries. One way to help serve your veteran patients is to develop or recommend wellness programs for them.
Wilderness Therapy
Immersing oneself in nature has been shown to have extreme benefits to veterans' recovery. It can not only help with their physical recovery, but also aids in treating anxiety and PTSD. These are just a few of the programs that have already been established, but you could definitely adapt some of these for your own programming at your clinic.
Veterans Expeditions: This is a leadership program that is veteran-led. They have trips at every level of physical ability from mountain biking to golfing.
Project Healing Waters Fly Fishing: If you have veterans who are interested in fishing, you may want to recommend this! They help disabled veterans fly fish in groups with other veterans as well as host other outdoor activities.
Seminars
Consider hosting your own wellness seminar for veterans and their families. You likely already know the common issues your veteran patients face from your time spent with them in therapy. Consider talking to them about wellness programs in the area and physical things they can do to manage anxiety and PTSD. Doing this will also help foster a community for veterans and their families.
Fitness Programs
There are many types of adaptive sports programs available to veterans that you can refer them to. The VA is a great resource to suggest to patients seeking a sports program. They have about every athletic activity you could think of including winter and summer sports programs. Here is some information about all of the available programs.
Whatever you do this Memorial Day, utilizing your skills as a therapist will serve veterans in an incredibly meaningful way. What many want is to be able to get back to their normal lives, while still having an environment to communicate with others like them who understand the trials they face as they return to civilian life. Let's truly take the time to ramp up our services to honor those who have served. Visit our website to learn more ways you can get involved with helping patients from all backgrounds.