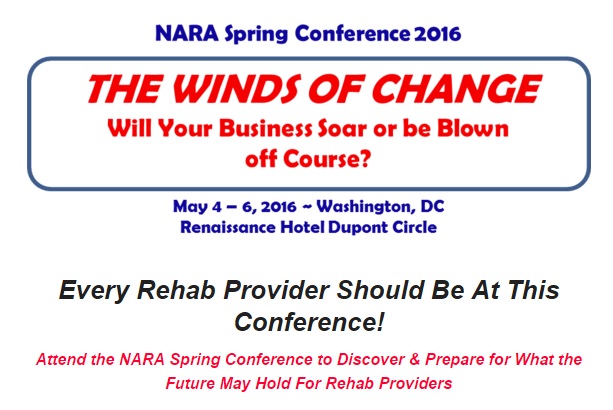 We've seen so many changes since the last presidential election! The passage of the Affordable Care Act brought new government regulations, new changes and new opportunities for both our practices and patients. With the country being on the cusp of electing a new president, there's no telling what we will face at the start of next year. That's why this year's conference is called: THE WINDS OF CHANGE Will Your Business Soar or be Blown off Course? Federal agencies will take significant steps to implement new payment methodologies to replace the physician fee schedule, advance initiatives to predicate Medicare payments on value and expand post-acute care bundling, and encourage the growth of alternative delivery systems such as Accountable Care Organizations. Unfortunately, this year also means Medicare will be a year closer to insolvency. This means deep funding cuts and intensified interest in curbing fraud and abuse. Health data breaches and cybersecurity concerns will demand greater attention by health care entities and invite greater scrutiny of HIPAA compliance. Will your rehabilitation business successfully ride these winds of change or will your business plan be grounded by the turbulence? This year's Spring Conference seeks to provide early warning of coming changes, assess their impact on rehabilitation providers and their patients, and explore strategies for effectively navigating the rough weather. Some of the things we will explore during this conference will include:
Comparing and contrasting the visions of the current presidential candidates
Reviewing the Obama Administration's goals yet to be accomplished
Evaluating the impact of the CBO projections for rehab providers
Identifying areas providers can prepare their businesses and staff for the future
Interacting with congressional representatives to give a voice to your concerns
Networking with other rehab providers
As frightening as change can be, with proper preparation, your business can and will thrive well into the future. It is our goal at NARA to help you with these preparations, and we hope to see you at our spring conference!