Posted On: December 22, 2022 by NARA in: Webinar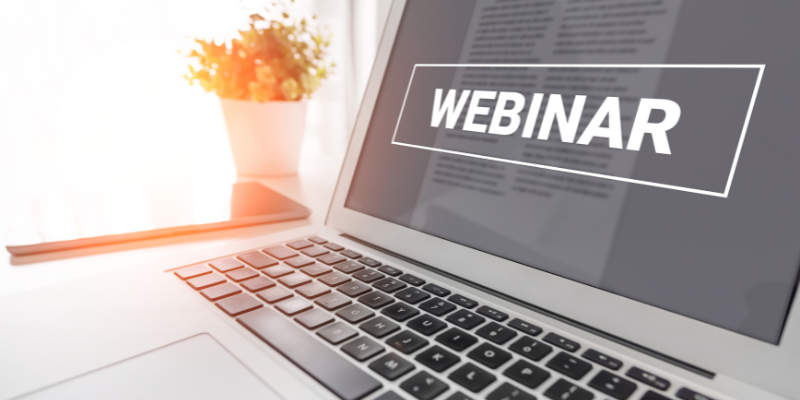 As 2023 has arrived, we have an array of webinars for you to choose from and attend to further your education regarding various topics. At NARA, we prioritize offering our members educational opportunities throughout the year that you can participate in from your office, no matter where you are! In this blog, we are going to share with you a few details about our upcoming webinars in 2023 that you won't want to miss!
What Are Webinars and Why Are They Important?
Webinars are online seminars that are short, easy to follow, and easily accessible. Our webinars allow you to learn more about the rehabilitation industry and you are able to take what you learn and apply it to your own business. You can easily access our webinars with a laptop, desktop computer, or tablet through the webinar application. Continuing your education is critical because the rehabilitation industry is always evolving. Attending educational webinars will ensure that you are up to date with the latest information!
Upcoming Webinars
Re-engaging Treatment Tactics for Diversification
This is our first webinar of 2023 and there will be multiple speakers presenting at this event. This webinar will be held on 01/25/2023 from 4:00 PM to 5:00 PM EST. Here is the form to register!
Navigating the HealthCare System
This webinar will be held on 04/13/2023 from 4:00 PM to 5:00 PM EST. There will be multiple speakers at this event. If you are interested in registering, here is the form!
Improving Provider & Patient Assistive Technology Access by Developing a Rehabilitation Technology Loan Library
This webinar will be held in the summer of 2023 on July 12th at 4 PM EST. Stephen Hunter and Kevin Christensen from Intermountain Healthcare will be speaking at this webinar. Registration will be available closer to the date of the event!
We can't wait for our upcoming webinars in 2023! Take advantage of these great educational opportunities by joining NARA. Here is our membership form if you aren't a member yet and if you have any questions about our membership options, contact us, our team is happy to help!