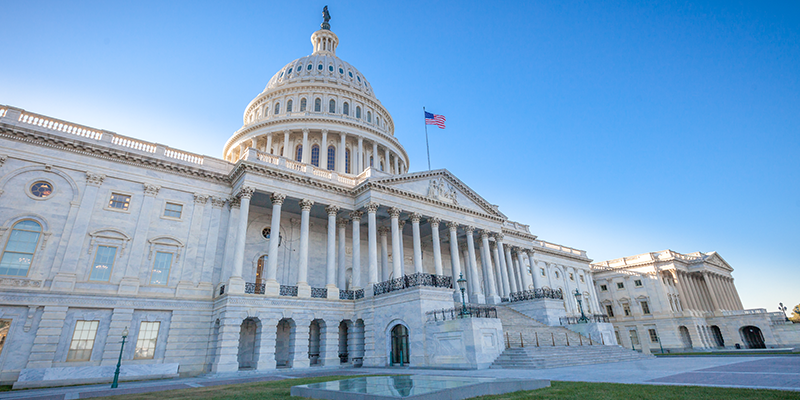 During NARA's Spring Conference, we will make a visit to Capitol Hill to speak with our representatives. Since we're encouraging everyone to "Be Prepared" in regards to the recent changes in government, we're going to dedicate today's blog to helping you "be prepared" to talk to your Congressional Representatives.
You want to be able to talk to your Congress Member about specific pieces of legislation that directly impact how you give care. One of the major topics that will face our industry is the expiration of the Therapy Cap Exception process. Unless Congress acts, this life-altering method of funding for many of our patients will disappear on December 31st.
Before, the Therapy Cap Exception process was attached to the annual SGR Bill, but with SGR being repealed, we will need to find another vehicle for extension. If the State Children's Health Insurance Program (S-CHIP) is reauthorized, then the process could be attached to that.
The best scenario, of course, is to have Therapy Caps repealed altogether. That's why we support the Medicare Access to Rehabilitation Services Act (H.R. 775/S 539). This bi-partisan bill would do away with the financial limits on outpatient therapy set by the Balanced Budget Act of 1997.
When you speak to your representative, think of a specific person or incident where the therapy cap got in the way of care. Or, think about a time when your patient would have ceased to receive care had the Therapy Cap Extension not been in place. It doesn't have to be dramatic or extreme to be impactful—just honest.
Thank them for the 2-year extension of the therapy cap exception and remind them that it expires at the end of December. Ask for their commitment to support H.R 775/S 539. Note the emergence of interest in post-acute care bundling, noting the potential for underpayment of rehab providers and diminished access to care.
Remember, you are the expert on rehab care, and can be a valuable source to your member of Congress. It's impossible for them to know everything about the issues they vote on, so your voice could make all the difference.